Nobody was injured when two vehicles collided on South Tongass Highway in the Rotary Beach area Thursday afternoon.
According to the Alaska State Troopers online dispatch, a report came in about 4:20 p.m.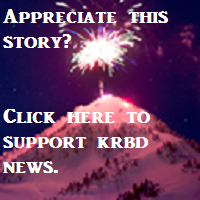 that a southbound Mazda had rear-ended a truck that had stopped to wait for the car ahead to turn.
The South Tongass Fire Department responded for precautionary measures because there was a 1-year-old child one of the vehicles. The child was properly restrained in a child safety seat and found to be uninjured.
Only minor damage to the rear bumper was found on the truck. The Mazda suffered significant front-end damage. The driver of the Mazda was issued citations for failure to exercise due care to avoid a collision, and for no proof of insurance.